Our Mission
www.luckyillinois.com is here to provide the players with an insight into online casino profiles to make their choice of place, where they can play safely, easier. You get a chance to compare, make your own research, enrich your knowledge, find reputable resources, and not just that – in a single platform. We are proud to say that www.luckyillinois.com is more than a webpage with a list of casinos: we managed to shape a community linked by the same aspirations and purposes.
Our mission is to provide news and information regarding legal and regulated online gambling in the United States
How About Joining Us?
What We Do
The website is designed under the rating principle: we make our own investigation, considering the experience of casino players, and produce guidance to assist you with all the intricacies of this specific industry. We are enthused by casino testing and carrying out reviews based on the results of this meticulous research. We do it for a good reason – here, you can reach the key information enabling you to make a choice according to your preferences.
Our Aim
We strive to gather all trusted casinos from the regulated states in a single place. We are completely sure that only licensed casinos can provide the best experience ever. The wealth of information assembled by the team of www.luckyillinois.com is accomplished enough to satisfy the experienced players, yet, set out in simple words to suit the beginners discovering the gambling world. The aim to become a trusted source of information is pursued to make sure that the visitors of our website interact with approved and safe casinos.
Problems We Solve
The players may encounter negative experiences because they lack access to high-quality information to board trusted resources. Moreover, the data, which they managed to get, might be irrelevant, outdated, incomplete, false or misleading otherwise. Payments issues are important too: the casinos might hinder withdrawals or offer insecure payment methods. Our top priority is helping you to face these challenges efficiently – and www.luckyillinois.com is your main tool to do so.
How Did it Start
We are a team of gaming industry experts and contributors situated worldwide. Our background in website construction, product management, content writing and marketing, fueled our interest in creating innovative projects with exceptional value. Thus, we conjured a daring vision based on combining technologies, user-friendly stuffing and advanced marketing approaches. We created www.luckyillinois.com from scratch, brick by brick, relentlessly and passionately – and we are happy to offer it for your strict judgment!
Our Principles
In our activity, we uphold a number of basic principles serving a benchmark in our efforts. Independent and unbiased view is a core: only the resources satisfying the stringent criteria we define are included in casino guides. The impeccable accuracy is a must as the casino world is constantly changing, and we do our best to cover the most of it. Fairness is a third pillar: we honestly guide you through the major subtleties of the gaming industry so that you could make your own decision after embracing the whole picture.
Our Criteria
The choice we make is not random, we ensure that the casinos we list:
      Are licensed by a designated authority of a regulated state
      Provide a wide range of games supplemented by promotions and offerings which might be interesting to users
      Operate in a secure and credible platform
      Provide safe payment options
      Have implemented necessary precautions to address vulnerable players and implemented responsible gambling policies
Our Values
We consider gaming nothing more than a kind of digital entertainment. We are concerned with the problems of vulnerable players and provide the information and details of relevant organizations involved in dealing with people who can't control their gaming habits. Responsible gambling message is clearly outlined on www.luckyillinois.com: we state that gaming is just leisure, not a way to make money, succeed in life, escape into oblivion, etc. The minors and gamblers from unregulated states are also restricted from using our resources.
Take care of yourself and gamble responsibly!
For any information and comments, please contact: [email protected]
Your AdVenture LLC team

Our team
Andy Brown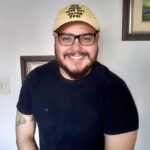 His primary focus is on the regulated US online casino and poker markets. Andy is a skilled recreational gambler for more than 11 years.
Contact: [email protected]
Aria Winston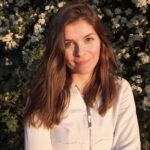 Aria is the managing editor of Luckyillinois
Also has worked as a tournament reporter for the World Poker Tour.
AdVenture Gaming LLC
2001 Route 46
Waterview Plaza
Suite 310
Parsippany
New Jersey
07054