Illinois Daily Fantasy Sports: Legal Status, Platforms, and Trends
The Daily Fantasy Sports saga in Illinois started back in 2015. An opinion article by Attorney General Lisa Madigan labeled playing against other people in these types of games was considered "gambling" under the laws of Illinois as they were set at that point.
That opinion made a huge difference in the status of DFS. The case was in review with the Supreme Court for a long time, and these games were in the "grey area" between gambling and legit games based on skills and performance.
Finally, in April 2020, the Supreme Court determined that head-to-head DFS contests were not gambling, but skill-based games.
It's great to see the industry moving forward. Officially, players from Illinois are free to access the best real money DFS sites and turn their gaming skills into a career.
Currently, there are two major websites that attract DFS players: DraftKings and FanDuel. They run DFS contests in football, soccer, hockey, basketball, and a few other sports.
Let's talk more about fantasy sports! It's only natural for more Illinois residents to be interested in them, so we'll give them the facts.
Illinois Daily Fantasy Sports Betting Laws
General Attorney Madigan triggered a classic court case, which will be referenced in law-school textbooks for years to come. It raised several issues:
The Illinois Criminal Code prohibited not "games of chance," but "games of skill" as well when they were played for money.
According to the opinion article, the skill, endurance, strength, and speed of real athletes were not applicable in the case of DFS.
Although the two major DFS operators continued operating in states where they were legal, their complete existence was in question.
Since the laws of Illinois allow the losers of illegal bets to ask the winner for their money back, the outcome was unclear. In 2016, a player who lost $100 in daily fantasy games filed a complaint against the winner. The court ruled against the complaint, mainly because the same law does not allow for recovery when a third party controls the transaction.
There was even more drama, and it looked like a competition between DFS games and the gambling industry. In June 2019, Illinois passed a bill that allowed local horse tracks and casinos to enable sports betting. During a short period of time, actual gambling was allowed, but DFS were still under review.
After the Supreme Court's decision from April 2020, daily fantasy sports fall under the category of legal US sports betting.
What Are Daily Fantasy Sports (DFS)?
A fantasy sport is a social game that draws players from a realistic setting and puts them in a fantasy team. The platforms give you all the players' statistics, which change as they advance through their seasons.
You act as the team owner, who drafts the team according to your intuition and knowledge. You can drop the players that don't make you happy, and you can bring free agents as their replacement. The player's stats are converted into fantasy points, which let you climb up the leaderboard.
DFS (Daily Fantasy Sports) are a subcategory of fantasy sports. Instead of season-long fantasy sports contests, the tournaments are boiled down to a single day or week. It's a much more interesting category of games for those who can't endure through a full-length NFL season.
The teams still compete multiple times, and the team owners compile points based on player statistics. The only difference is that the tournaments are shorter. The DFS category is often described as the fast and furious side of fantasy sports.
What DFS Sportsbooks Have Been Granted Licenses?
Since DFS are officially considered a game of skill and not wagering, the websites that enable such games are not required to hold a license by the Illinois Gaming Board. However, the best Il Daily Fantasy Sports sites make a fair play commitment, so they impose strict rules that guarantee equal chances for each competitor to win.
We should also make a distinction between the terms DFS and sportsbooks. Sportsbooks are for betting on actual sports games. You are not betting on daily fantasy games. You create your team, hoping for your players to perform well in reality.
Two major websites lead the industry:
DraftKings
It's the largest platform for daily fantasy sports on a global level. You can enter all kinds of contests, from head-to-head to massive competitions and 50/50 tournaments. The app is responsive and fast. It makes it easy for you to pick a contest, draft your team, and monitor the results.
The current bonus offer is massive! You get up to $500 as a 20% match bonus on your first deposit. To test your skills, you can start playing for free.
FanDuel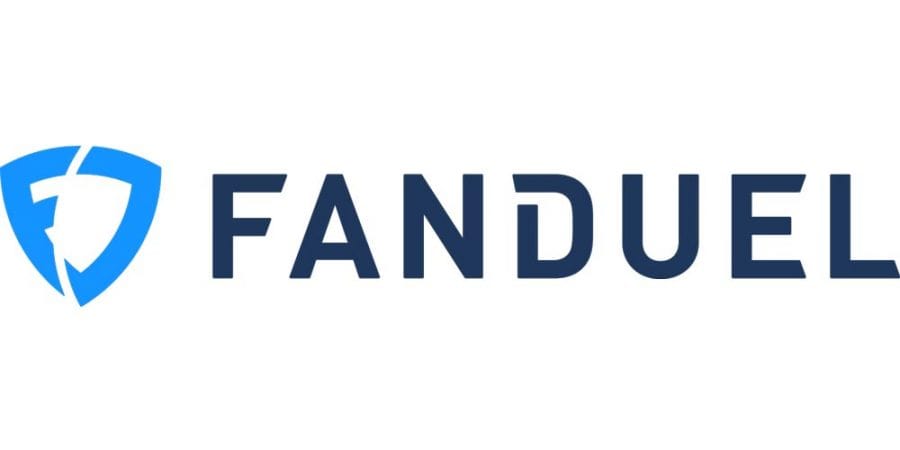 The bonus offer is humble when compared to that of DraftKings. You get a $5 bonus on your first deposit. But if you make the minimum deposit ($10), it means that you're getting 50% of it as a bonus. For beginners who start with minimum investments, this is a more favorable site.
Being the second-ranked site in the industry comes with advantages. FanDuel has to compete by being innovative, so it introduces different contest models from time to time. This was the site where beginner and single-game contests originated from.
If you're looking for other options, there are other websites to try:
Yahoo Daily Fantasy
Draftboard
FantasyDraft
Boom Fantasy
These are smaller platforms whose pool of prizes is not that impressive when compared to the two major players.
Types of Daily Fantasy Sports Games
The salary cap set by the site is the most popular type of Illinois Daily Fantasy Sports playing. You have a certain amount of money to distribute among your chosen players as their fictional salary. The salary cap-based contests are meant to achieve balance within the teams. You should be skilled enough to identify undervalued players, pay them a lower (fictional) salary and achieve better results with them.
If you don't like that model, there are options:
Guaranteed prize pools
Each player is required to cover a fixed entry fee. It goes towards the prize pool, which will be divided among the players who end up on the top of the leaderboard.
Head-to-head
If you picked a team you'd like to compete against, you can organize a head-to-head contest. In this type of game, only two team leaders measure their skills. The one with the highest score wins the prize pool.
Cash games
These competitions require all participants to pay an entrance fee. The cash prize goes to the winners, so they multiply their investment. The 50/50 contest is a type of cash game.
50/50
In 50/50 contests, the prize pool is distributed among the top half of the leaderboard in equal sums. It's the safest way for beginners to win, since they only have to beat 50% of the other players.
Parlay and Prediction Fantasy Sports
The parlay is a sports bet on a team that plays in the DFS tournament. The wagers follow the best statistics and make their predictions.
At the moment, the best Illinois Daily Fantasy Sports sites do not allow you to place such wagers. You're only allowed to make your own team and earn money based on your skills.
Sports Offered in Daily Fantasy
We'll give you a list of the sports offered by the best Illinois Fantasy Sports apps. We recommend you to focus on a single sport that you love and follow in "real life." All of these are available as season-long fantasy games, but as Il daily fantasy sports as well.
Football (NFL)
Basketball (NBA)
Baseball (MLB)
Hockey (MHL)
College football
College basketball
Golf
NASCAR
Soccer
MMA (Mixed martial arts)
We shouldn't forget Esports. They are based on CS:GO, League of Legends, Dota 2, and other popular tournaments. They have the same rules as DFS for "real" sports.
Bottom line
This is a game based on skill. You should not play it on a whim. It takes a lot of time spent in analyzing games and players, planning your team, and managing it throughout the tournament. If you plan to create multiple lineups in various sports, you'll have to invest even more time.
But hey, you get the chance to create your very own sports team and win some money along the way. It's your dream job, isn't it?
Read our detailed reviews for more info about legal online gambling and betting options in Illinois:
FAQ
Are daily fantasy sports legal?

Yes; DFS are legal in Illinois. In fact, they are legal in most other states, excluding Washington, Nevada, Montana, Louisiana, Idaho, Hawaii, and Arizona. The safest fantasy sports sites impose strict rules on their players. You have a responsibility to do your part of legitimate play: You can have only one profile on a platform. You can play on different platforms, but you cannot create multiple user profiles on a single one. You cannot employ other people to cover your tasks in DFS. You must base the selection on your own skills. You are not allowed to buy lineups, sell them, or co-create them with other users.
How much money is involved in the industry of daily fantasy sports?

The latest data available through Statista covers the survey period of 2018. At that point, the industry was $7.22 billion heavy. The revenue was $2.91 billion.
Can you play on more than one daily fantasy sports websites?

Yes. You're not allowed to create multiple user profiles on a single website. But you can use different sites if you like to face a greater variety of opponents. Plus, the sports offered in Daily Fantasy differ between platforms. For example, you may like FanDuel for its welcome bonus. But you'll slowly shift your attention towards DraftKings because it includes additional sports: NASCAR, MMA, and more. There's nothing wrong in keeping and using your profiles on both platforms.
Is DFS sports betting?

The discussion is ongoing. At the moment, DFS is NOT considered a form of sports betting. It is treated as a game of skill. That's why it's allowed in most states. The discussion whether or not DFS was a form of illegal gambling put the industry on a break in Illinois. Fortunately, we moved beyond that point and you're allowed to play from a location in this state.
How do I deposit on a daily fantasy sports site?

You can create a profile through the desktop site of your choice, but you can also download an app. You'll be required to provide your email and create a screen name for a start. Then, feel free to look around. Check the teams that other users created, and think about your own selection. Go through the different sports, and get informed about the various tournaments you can join. When you're ready to create your team, you can make a deposit with most debit and credit cards. PayPal, Skrill, and other eWallets are also available as payment methods.
Do you have to pay taxes if you win in DFS?

It's like earning money from your skills. Under the law, these activities get the same treatment as work. So yes; you need to pay taxes if you win. But there's a difference in playing full-time vs. playing as a hobby. We recommend you to keep track of your profit and talk to an accountant when tax filing time comes.
What is the most popular daily fantasy sport?

The rank list is identical to the top popular team sports in the USA: Football (NFL), Basketball (NBA), Baseball (MLB). But it depends on the season and the current championships going on. Daily Fantasy Sports are based on real team play, after all.
What is the minimum age required to participate in DFS?

DraftKings, FanDuel, and most other platforms for daily fantasy sports require you to be at least 18 years of age to create a profile and compete with your team.
Can you make money playing daily fantasy sports?

Back in 2015, a viral news article changed the way people feel about DFS: a Bostonian made $3 million playing fantasy sports that year. You can treat this as a hobby that brings you the occasional earnings, or a full-time job that makes you a living. It's possible.
Best Sites For Daily Fantasy Sports to Win!